DECADE CONFERENCE HIGH LEVEL LAUNCH - CREATING THE OCEAN WE WANT AND DECADE NEWS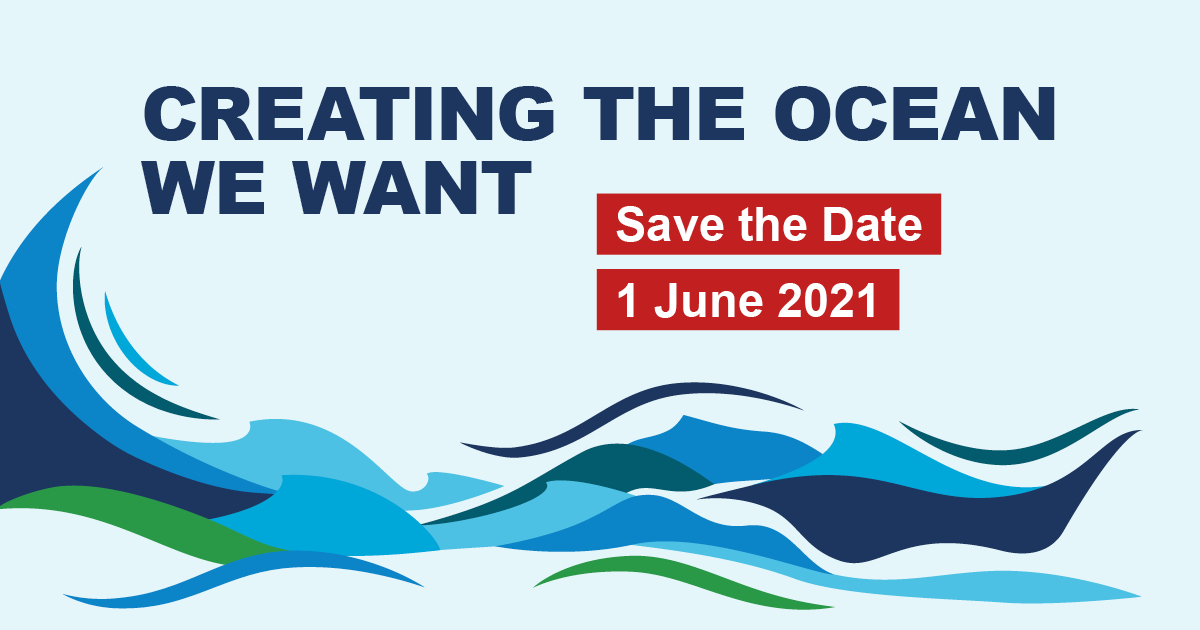 On June 1, join the UN Decade of Ocean Science for Sustainable Development for "Creating the Ocean we want". Please note this meeting starts at 11 a.m. Central European Summer Time (CEST) or 5 a.m. EDT.
The event will discuss the seven virtual Ocean Decade Laboratories scheduled from July 2021 to May 2022 that are designed to catalyze partnerships and evoke discussions about the Ocean Decade.
• Join government and business leaders, philanthropists, scientists and leaders of UN agencies 
• Witness the very first steps of our decade-long plan to rebuild and protect healthy oceans
Visit www.oceandecade-conference.com for further details.
OCEANS DESIGNATED AN OFFICIAL DECADE EVENT
OCEANS 2021 is set to be a strong global event. With the European conference delayed due to the pandemic, the Porto, Portugal, spring conference is combining with OCEANS San Diego for Global OCEANS 2021: San Diego – Porto, a hybrid event with both an in-person and virtual presence possible. 
"We are excited to announce that Global OCEANS 2021 San Diego – Porto has been designated an official Decade of Ocean Science for Sustainable Development event. This is especially meaningful since this year's conference will be in-person in San Diego, but also virtually based in Portugal with an emphasis of engaging underrepresented populations and in keeping with our goal and one of the key aspects of the Decade - inclusivity of and access to ocean science ideas and technologies across the globe," said Zdenka Willis, MTS President.
Visit https://global21.oceansconference.org/ for detailed program and travel information. 
PARTICIPATE IN THE GLOBAL DEEP SEA CAPACITY ASSESSMENT
The Global Deep Sea Capacity Assessment is a baseline survey of the technical and human capacity for deep sea science and exploration in every coastal nation with deep waters (200m+) around the world. The assessment is led by Dr. Katy Croff Bell, National Geographic Explorer and Founder of the Ocean Discovery League, which aims to increase access to ocean exploration worldwide.
We invite oceanographers, marine scientists, ocean engineers, policymakers, and others familiar with both the human and technical capacity for deep sea research in coastal countries to complete this survey. Your input will contribute to a ground-breaking assessment on the current status of deep sea research capacity around the world. Please share this survey widely to ensure that we include representation from as many countries and communities as possible. This survey is an activity of the UN Decade of Ocean Science for Sustainable Development.
Complete the survey HERE: https://www.surveymonkey.com/r/GDSCAS2021
Share this post: