2023 School Project Expo - MTS India Section
The SRM Institute of Science and Technology, in collaboration with the MTS India Section, ASCE India Section Southern Region, MTS SRM Student Section, and ASCE SRM Student Chapter, successfully hosted the School Project Expo 2023. This event served as a platform for young minds in grades 6-12 from various parts of Tamil Nadu to showcase their innovative projects. Taking place on August 4, 2023, at Faraday Hall, the expo aimed to celebrate students' skills, knowledge, and accomplishments across diverse fields. 
The expo featured a wide spectrum of projects encompassing fields such as science, technology, arts, and social initiatives. These projects showcased the remarkable talent and varied interests of our students. Participants engaged the audience, which included fellow students, parents, teachers, and external guests, through captivating presentations that explained the projects' objectives, methodologies, and outcomes. Interactive displays, prototypes, and hands-on demonstrations were used to communicate each project effectively. Expert judges evaluated projects based on criteria including innovation, creativity, technical complexity, and relevance, leading to the recognition and awarding of winners during the event. The expo fostered an atmosphere of learning, collaboration, and inspiration, with active engagement from both participants and attendees. 
Event Categories:
Prototype demo featuring 126 teams
Poster presentations encompassing 38 teams on various themes
Ideathon: Showcasing creative ideas from 41 teams
In total, 700 school students including mentors from across the state came together to showcase their innovative projects and brainstormed ideas for a more sustainable world, reinforcing the significance of this platform.
The event was inaugurated by Dr. R. Venkatesan, Founder Chair of MTS India Section, along with Dr. K. Vijayakumar, Dean (i/c), School of Electrical Engineering, SRMIST, and Dr. P.T. Ravichandran, Professor and Head, Department of Civil Engineering, SRMIST. After a motivating welcome speech by the chief guests, students showcased their ideas to a panel of judges from various colleges and departments within SRM Institute of Science and Technology.
Volunteers facilitated the display of students' projects, offering them exposure to recent advancements in Electrical and Civil Engineering. Refreshments and lunch were provided to participants and mentors. The event culminated in a resounding success, with a total of 50 prizes, trophies, certificates, cash awards, and medals distributed to over 100 students across 8 categories. Esteemed juries, including Dr. Preetha Roselyn, Professor of EEE, and Mr. S. Pradeep, Assistant Professor of Civil Engineering, SRMIST, interacted with each student team during the award ceremony. SRM Institute of Science and Technology also organized a free medical camp at the venue for the benefit of all students.
We extend our heartfelt gratitude to the following individuals and groups who contributed to the success of the School Project Expo 2023:
Teachers and Mentors

Dr. Sowmmiya U, Associate Professor, EEE, SRMIST
Dr. Nithya C, Assistant Professor, EEE, SRMIST
Ms. Diana Emerald Aasha S, Assistant Professor, ECE, SRMIST
SRM Management, Sponsors, Coordinators, Volunteers, Logistics and Technical Support Team, Judges and Evaluation Panel, School Administration.
The School Project Expo 2023 provided an invaluable opportunity for students to display their projects, share knowledge, and engage with a broader audience. The event fostered a sense of community, pride, and enthusiasm among the school students, inspiring them to continue nurturing creativity and excellence.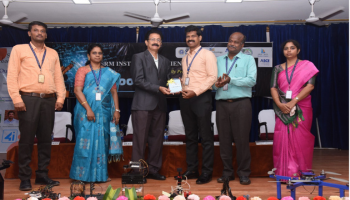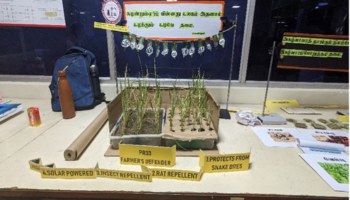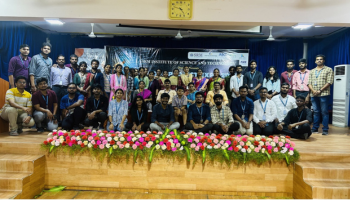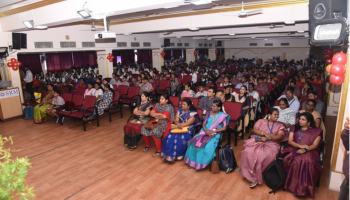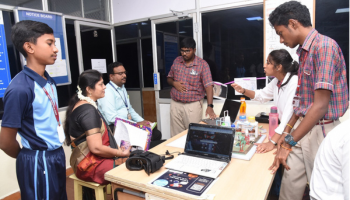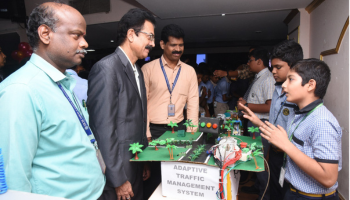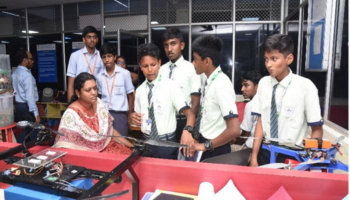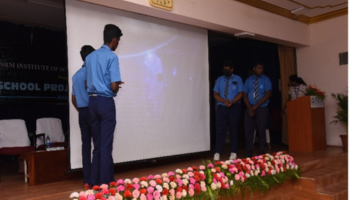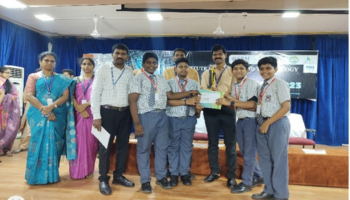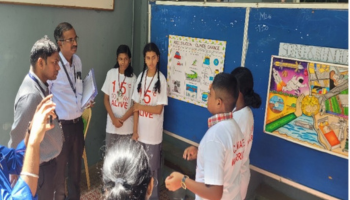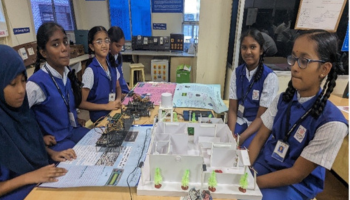 Share this post: