The Blue Economy 
The Significance of the Blue Economy
MTS is convening innovators, scientists, public and private organizations to discuss the Blue Economy, and we invite you along.
---
Initiatives & Events

The Ocean Exchange™ and MTS offer a joint webinar series – Engaging with the Blue Economy.  
More than 250 people have joined the webcast to learn more about the Blue Economy.
Testimonials
"Very insightful and much needed evolving industry insights. Great speakers offering varying perspectives and knowledge" - Vesa Koivumma 

"The series gave us an opportunity to connect with a diverse audience in a new, interactive way" - Carrie Schmaus, Department Of Energy
Webinars in the Blue Economy Series
Archived webinars in this series are HERE!
---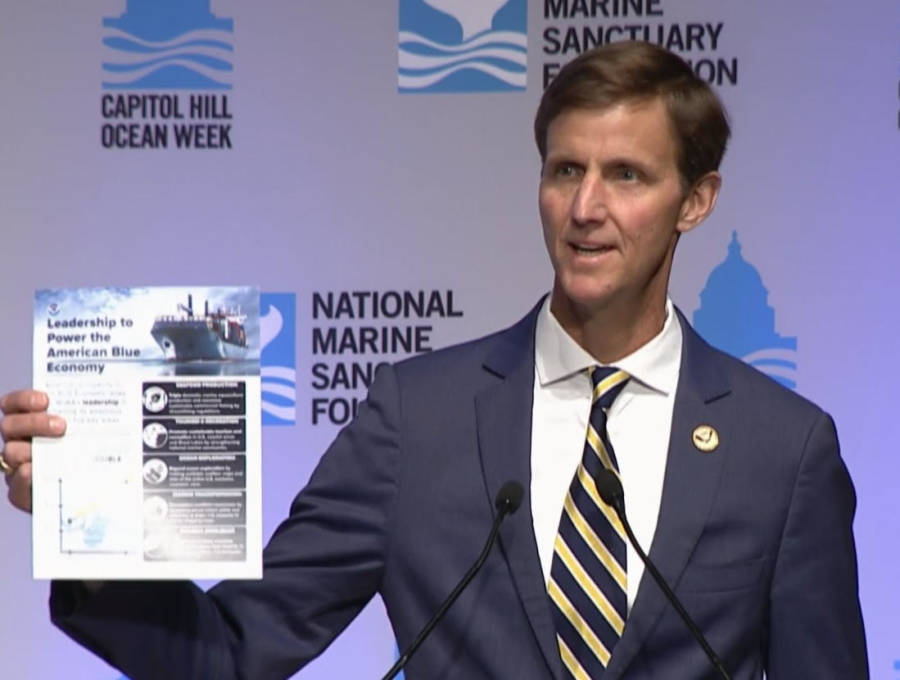 The American Blue Economy Podcast, launched in April on the American Shoreline Podcast Network, a Coastal News Today production. Retired Navy Rear Admiral Tim Gallaudet, PhD, CEO of Ocean STL Consulting hosts the monthly podcast. Admiral Gallaudet is the former Assistant Secretary of Commerce for Oceans and Atmosphere and Deputy NOAA Administrator, and before that Oceanographer of the Navy.
The series covers transportation, tourism, sustainable seafood, coastal resilience, and mapping.
Topics include: national security, STEM education and workforce development, and diversity.
---
This week for World Oceans Day, The UN Decade of Ocean Science for Sustainable Development announced that more than 60 Decade Actions have been endorsed. Visit https://oceandecade.org/news/134/World-Oceans-Day-discover-the-results-of-the-first-Call-for-Decade-Actions  for more information.
---
NOAA Releases New Report on America's Marine Economy 
America's marine economy contributed about $397 billion to the nation's gross domestic product in 2019 and grew faster than the nation's economy as a whole, according to the most current results of the first official Marine Economy Satellite Account released on June 8 by NOAA and the Bureau of Economic Analysis (BEA). The report described 10 sectors representing businesses dependent on the nation's oceans, coasts and Great Lakes between the years 2014 and 2019. Marine-related gross domestic product grew 4.2% from 2018 to 2019, faster than the 2.2% growth of the total U.S. gross domestic product as measured in inflation-adjusted dollars. More info here: https://www.noaa.gov/news-release/marine-economy-in-2019-outpaced-us-economy-overall