American Blue Economy Podcast - Workforce Development in the Blue Economy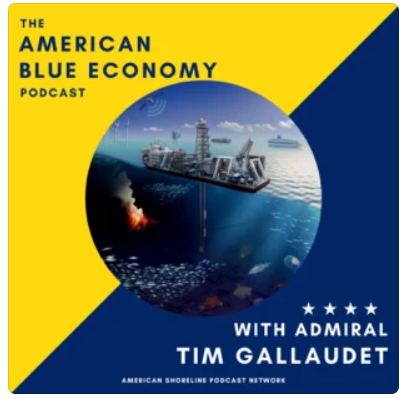 American Blue Economy Podcast - Workforce Development in the Blue Economy 
In this month's episode of the American Blue Economy Podcast, our host Rear Admiral Tim Gallaudet explores Blue Economy Workforce Development with experts:
·  Dr. Shannon Campbell, Senior Associate Vice President for Coastal Operations here at the University of Southern Mississippi.
·  Tamara Kahn, Host of the Wave Makers Podcast and Principal at Lady Blue Tech Consulting.
·  Judith Underwood, CEO and Co-founder, Blue Institute Labs.
Share this post: